Everybody knows her. The tracking cookies. The approval boxes are annoying and almost force the user to accept the tracking. Everyone just clicks on "Ok" so that the banner finally goes away and you can finally read the article on the website undisturbed. But what you agree for, many don't know and is nowhere on the banner.

What is a tracking cookie? And what do you agree with?
A so-called "cookie" stores the data of a website user and forwards it to Facebook, for example. In this case, Facebook can place advertising that is then tailored to the respective person. It can be really annoying sometimes. For example, on Christmaswhen you look for gifts for loved ones and suddenly these products are suggested to you everywhere. Online shops often use cookies, but they can also be found anywhere else.
If you agree to a tracking cookie, then you agree to the active collection of your own data. In the above example, you can continue without cookies, but then you have much fewer products to choose from. Often there is not this choice:

Example: Cookie banner from mediamarkt.de
The European Court of Justice declares these approval boxes invalid
The EU court's ruling states that Internet users must be protected from any intrusion into their privacy, whether it concerns personal data or not. The tracking cookie approval boxes will soon no longer be valid. At least in the form in which we now know them. The boxes should at least contain more information about cookies and their duration.
So is not it the end of the tracking cookie banner?
No. Tracking remains permitted in all its forms. (Plug-in, interfaces, browser fingerprinting, ..) However, you get more control over your privacy yourself. The banners will still be around, but they will be much more informative.
You could completely ban the cookie banners if you made data protection even stricter. The EU countries are already debating at the ePrivacy Regulation, which was changed in 2018.

What does that mean for Germany?
Germany is already working on changes to the Telemedia Act. It specifies more precisely how German website operators should handle cookies in the future. The Federal Ministry of Economics should publish the draft law in autumn.
Can I somehow protect myself from collecting my data?
Yes. Most VPN- Providers protect against this. With help of a VPN your own data is encrypted and made invisible to third parties. This protects you from tracking.
A VPN but also has much more Benefits! It blocks annoying advertisements and also protects against malware and hackers. Streaming on ALL websites is also possible, no matter where you are.
Our recommendation: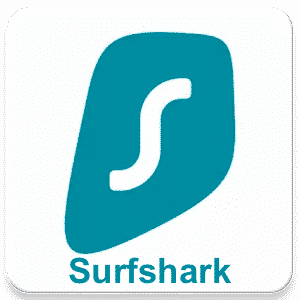 Surfshark VPN - A new, more modern and above all safer VPN- Provider and also suitable for inexperienced beginners! It is inexpensive and has numerous useful functions for privacy.
To the test report
Direct to the provider
Sometimes one is VPN not enough to keep cookies from tracking
The tip for handling cookies is therefore:
Deactivate cookies directly in the browser and delete them permanently - incognito mode
You may use search engines other than Google that do not use cookies
Source: netzpolitik.org
Created on: 10/07/2019